Here are the two versions of Serenity ship papers I got.
The first is the Hero of Canton version that was sold on propcircle a long time ago. It only has one page.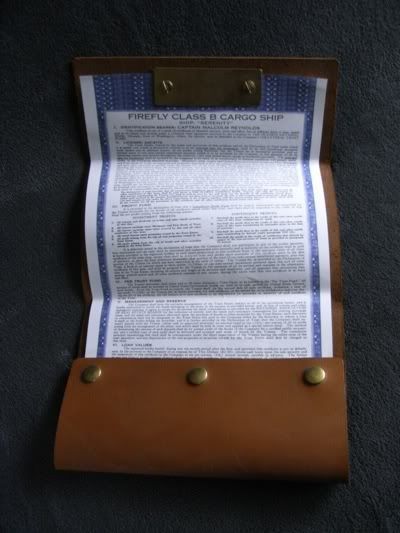 The second is the official licensed version from QMX. Multiple very well made pages, documents, money and other things ship papers should include.