Ah yes, Higgin's Moon.
Sure, it LOOKS like just a stinky mud hole, but thar's gold in them thar bogs;
well, ceramic, anyway.
Actually, Higgin's Moon is better known as the Sable Ranch in Santa Clarita, California.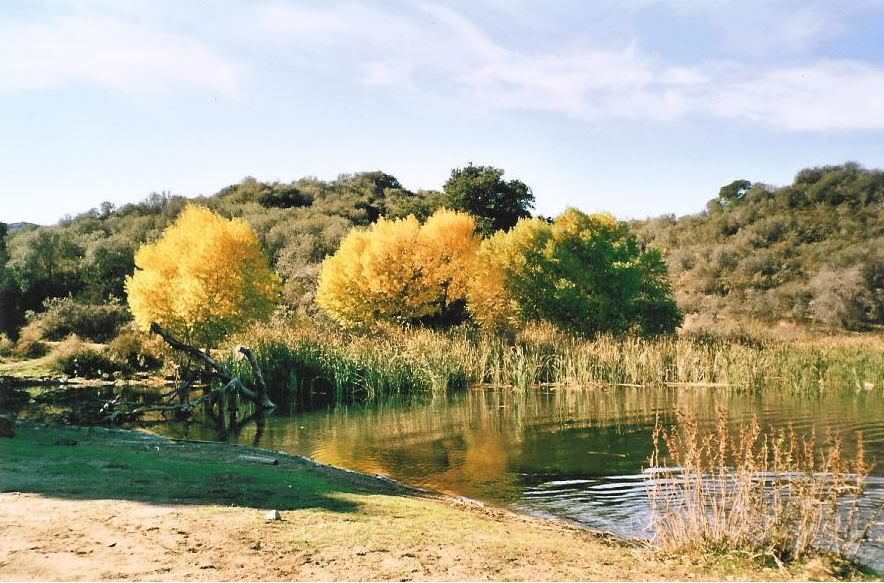 The place looks a little more picturesque without crew-added substrate to create "mud".
One of the giveaways that Higgins Moon is Sable Ranch is that Higgins Hacienda,
is the Sable Ranch Historic Stone Hacienda.
Sable Ranch has a brochure on their website:
http://www.movielocationrental.com/index.htm
Look at the photos at the top of this page for Mudders Town
http://www.movielocationrental.com/Loca ... ountry.htm
with Boss Higgins hacienda at the bottom.
The map on the brochure leads to this satellite image:
I'm not sure of the layout or where the bogs and hacienda are, specifically.
But, this at least, puts you knocking at the entrance.
Mike