It is officially a "Sonic Rifle", now.
There is still LOTS of work to go,
but the main components that make a Foosh rifle an Alliance Sonic Rifle,
are now done.
The emitter dishes are all bolt-together like the rest of the rifle,
so they can be disassembled for painting.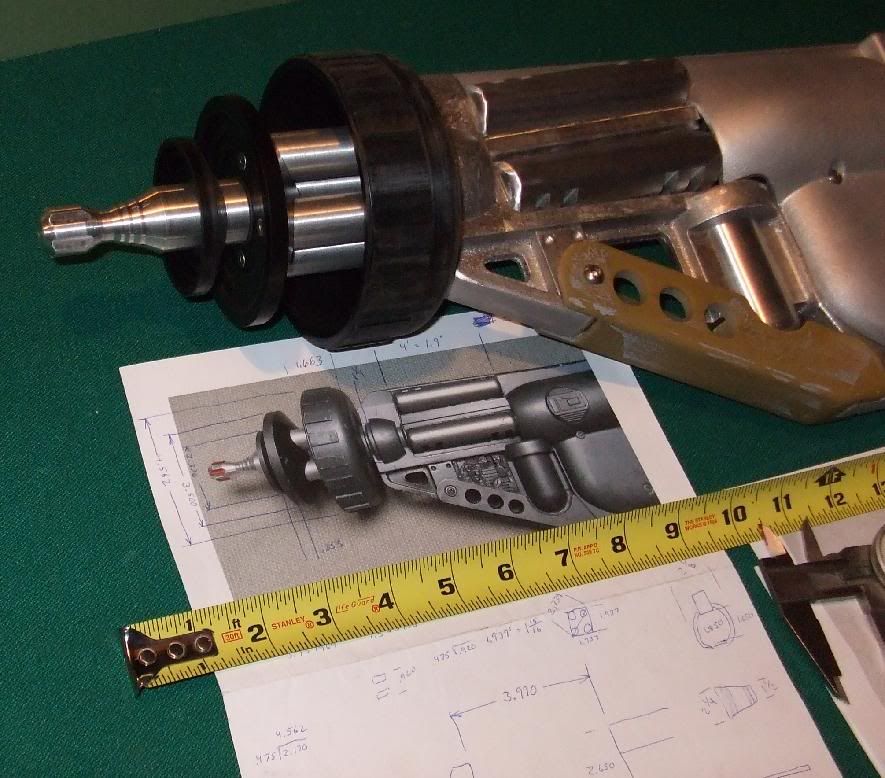 I don't know how clearly it shows in the pictures,
but I created drawing scales from the known distances in the photographs,
and then combined precision machining with artistic interpretation to create the pieces.
Not a dead-on reproduction of the original prop,
but that was never my intent.
When I get all the detail pieces made, I'll post a few "exploded-view" photos of the parts that make up the whole.