No one has brought this up yet?
I am curious if anyone is in the process of building one? I've had my flashlight and ray gun grips for a few years now but haven't gotten around to getting started. I was partly waiting for the Blu-Ray release, but Badger's photos will help a lot more though (feel free to post larger versions if you like Badger
).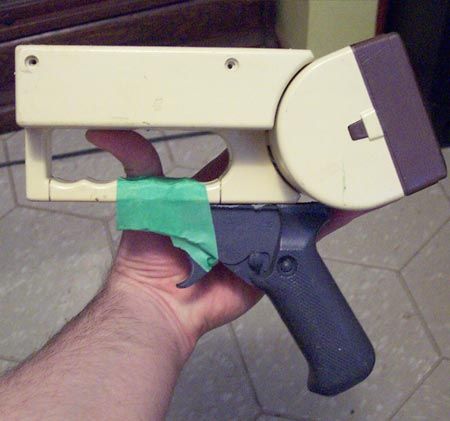 Yeah I know, Stirling grip was just there for a quick example.