So, I ran out of time (I'll get to this), but I decided the bar needed better presentation.
So after tracing out a pattern for a box: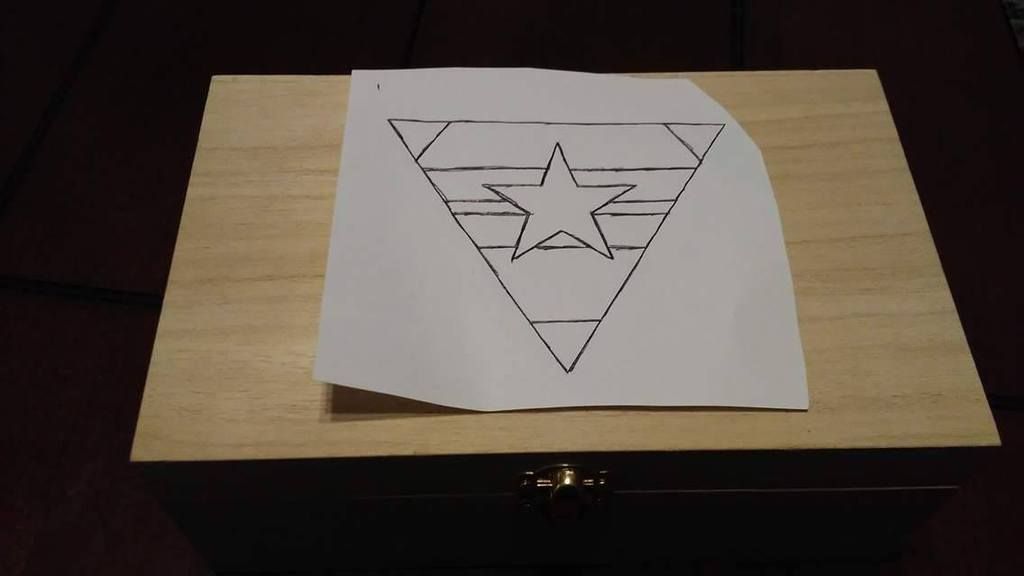 My wife did up some wood burning for me, as I've never done it before: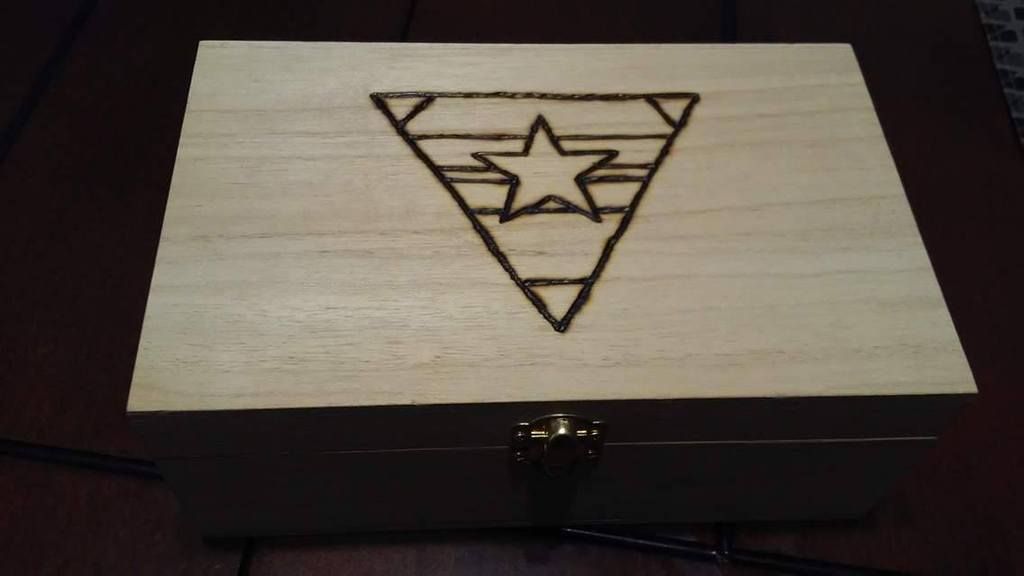 But I did the insert inside: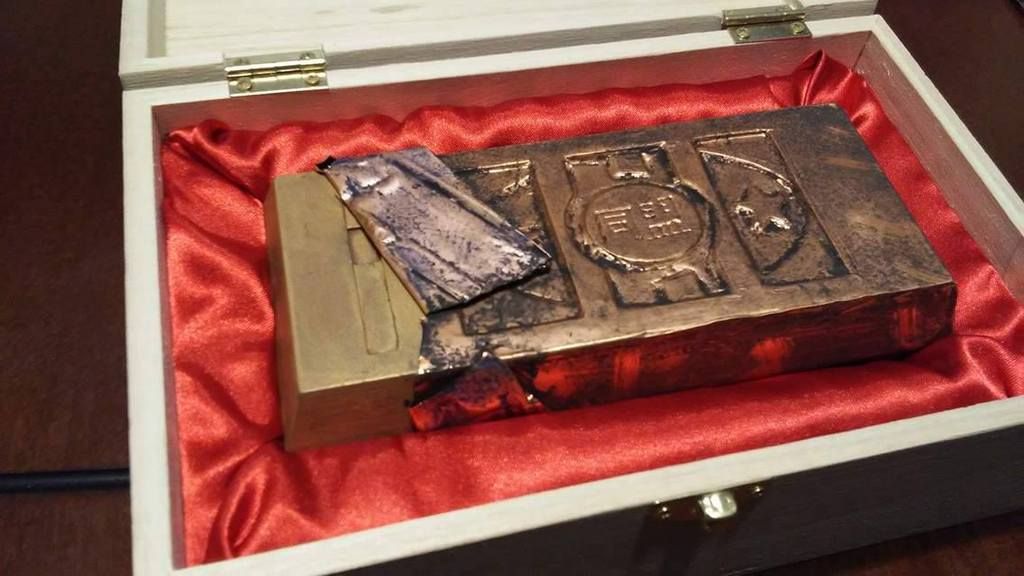 Now to the reason I ran out of time.
I went to a con with the wife this past weekend, and met Nathan.
And I gifted him the bar in it's box.
His face lit right up and he said that it will look great in his collection.
That made my weekend.