Hey everyone,
I think this is the first time I've posted a thread here. Long time lurker, occasional poster and buyer.
Since I've been out of work, I've been surfing different threads and thinking of ways I can be creative with my skills. I decided that I wanted to see if I could come up with an accurate representation of Mal's pistol in the TV version in a 3D model format so I went to work modelling it with my QMX movie pistol for dimensional reference, and here's what I came up with: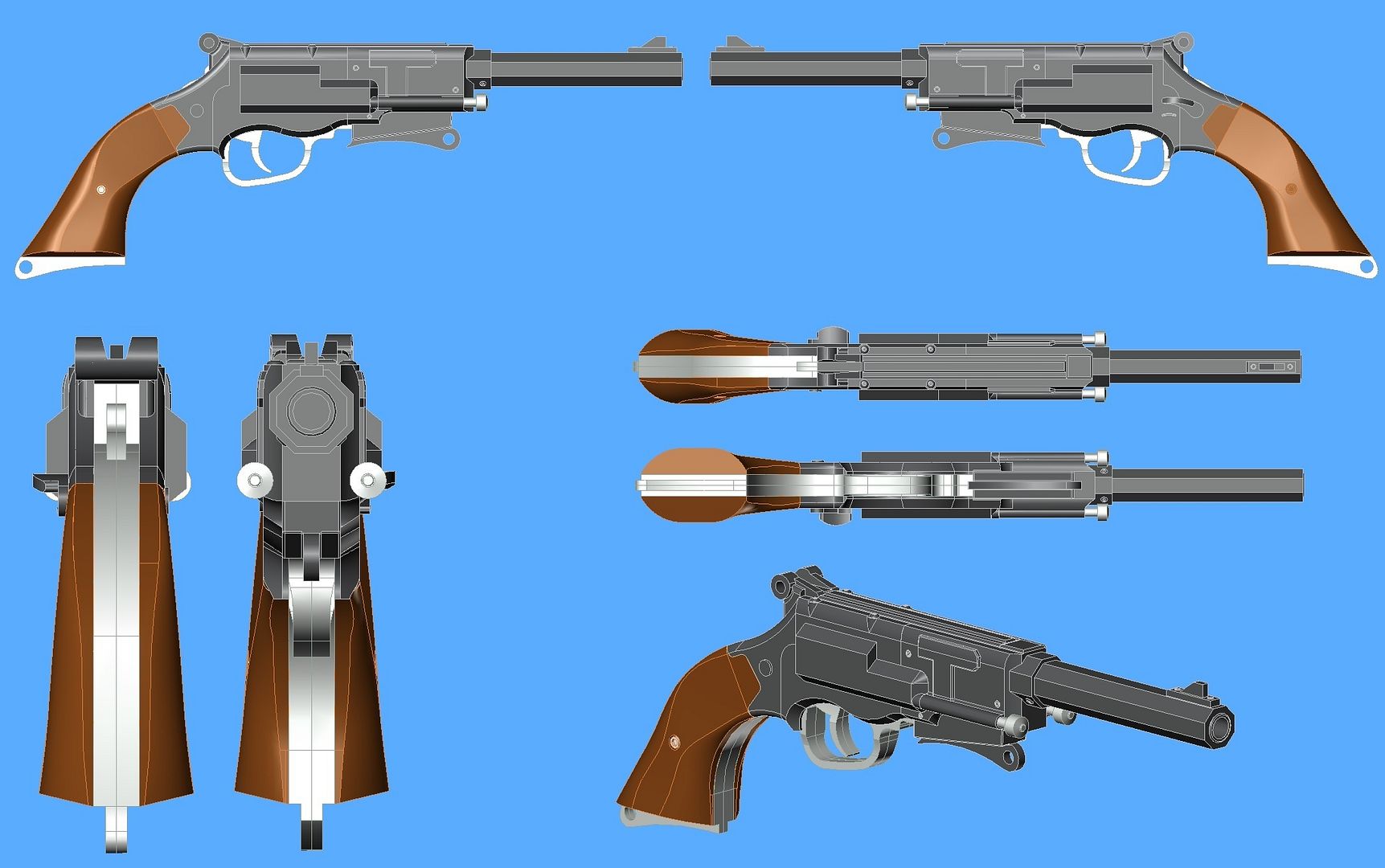 I spent about 8 hours working over the rough details then off and on for a bit longer before I arrived at my current state. So, how did I fare? Well, the main feature I still have issue with is the back of the grips, and really the grips in general are not as accurate on the curves as I had originally wanted but it turned out pretty great.
I've had some useful comments from other members in threads and I'm looking to see if there is more that anyone would like to contribute before I end up going for 3D printing quotes.
Here's a couple shots of the pieces in exploded view, there are 20 Unique Pieces, I tried to keep the seams as natural as possible, the front receiver is hollow.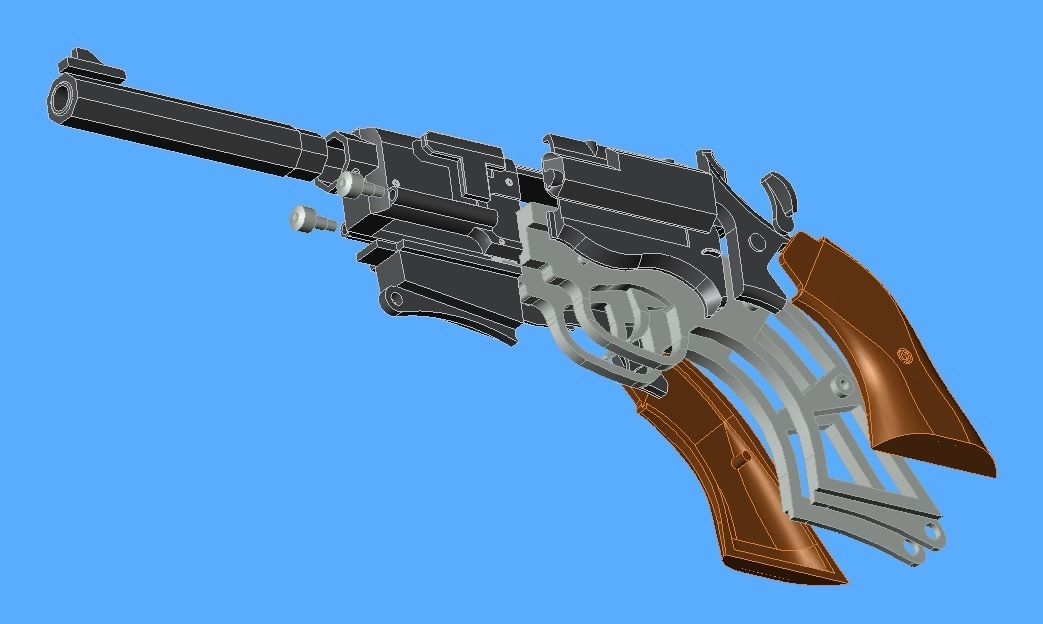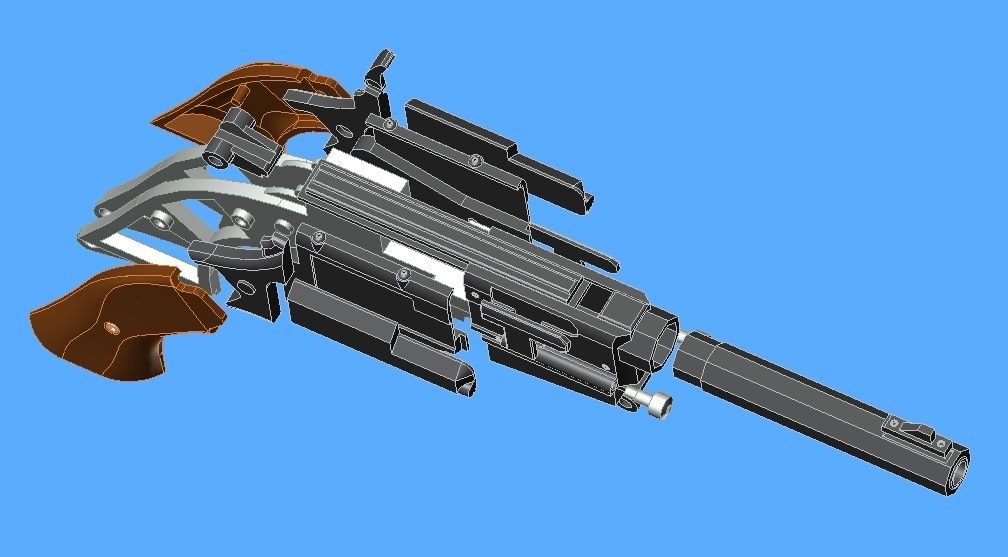 I intend for this to be a build thread for me when I'm able to get it printed for a price I'm comfortable with.
Available 3D models:
Mal's Model B Pistol TV:
http://www.thingiverse.com/thing:1162501
Mal's Model B Pistol MOV:
http://www.thingiverse.com/thing:1188160
Jayne's "Boo" Denix Le Mat Conversion parts
http://www.thingiverse.com/thing:1140120
Jayne's "Boo" Fully 3D printed:
http://www.thingiverse.com/thing:1720347
Stand for Mal's Model B / QMX Pistol
http://www.thingiverse.com/thing:1175423
Food Stuffs Bar
http://www.thingiverse.com/thing:1265886
PAL Comm Device
http://www.thingiverse.com/thing:1601260