Next, Wash's pistol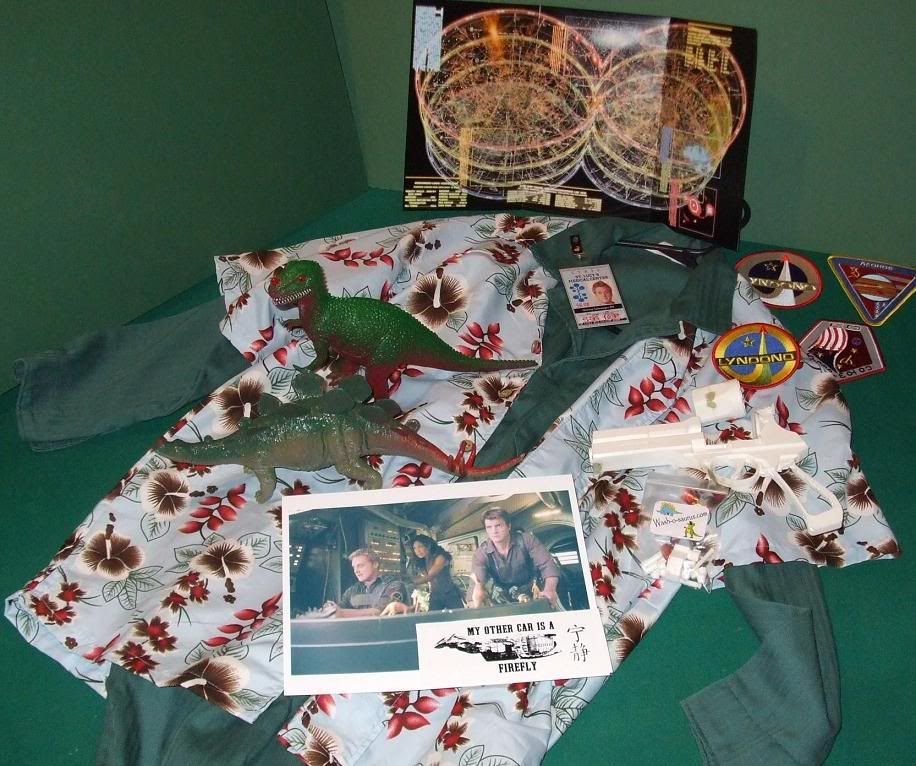 "Who's flying this thing?! " Wash carried a modified Mateba recoil operated, semi-auto revolver in Serenity. (The unfinished resin pile-o-parts.) The patches are also from Serenity, only they're not...exactly, the shirt and overalls were from "The Message". St. Lucy's I.D. from "Ariel". And lets not forget his star map from "Safe", which is a pre-QMx Whitefall original. "Curse your sudden but inevitable betrayal" Haven't gotten around to painting the dinosaurs...yet... I bought this Mateba casting a while back. It is a different model, so even with the mods it will never be exactly the same as the screen-used Wash pistol. As an example, the swing out mechanism is under the cylinder instead of in front of it.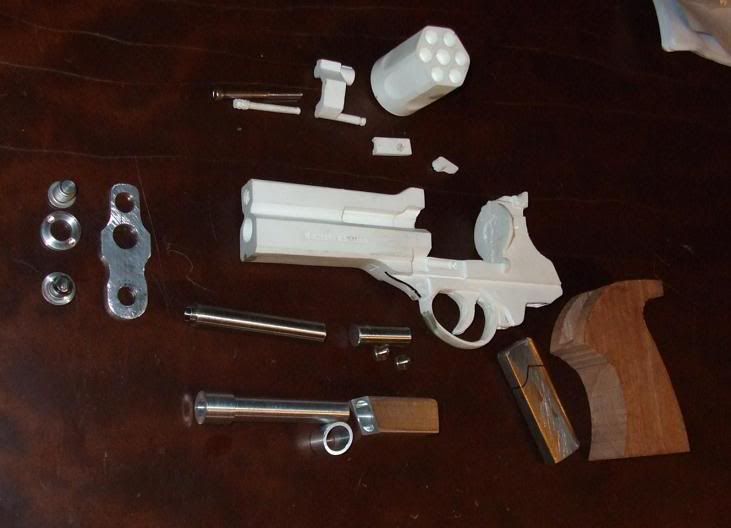 It all begins as a pile of rough parts.
I was really worried about how the grips were going to look. My hand woodworking skills are awful and I didn't know where to begin to checker the thing. The basic shape was OK, but I still had to learn checkering.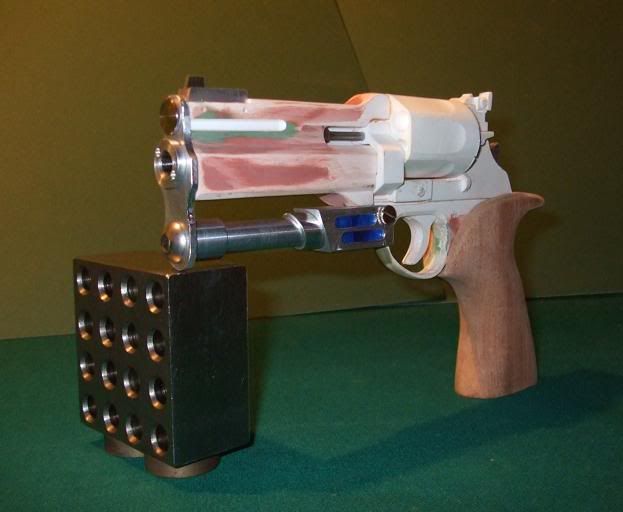 Something I incorporated that I don't see very often are the blue lens in the block in front of the trigger guard. A LOT of work hand fitting them so that they press in. A "friend" at work asked if I was going to make them light up!
I bought a nice case for Wash's pistol. The picture above shows a start on converting it to fit my Wash display items. I ripped out the old guts and cut a new forming tray out of dense foam. I was going to make two cut-outs for the speed loaders. Actually, I still had to make the speed loaders. (And that got cut to one rather than two.)
I bought a Smith and Wesson pistol case that had the emblem embossed in the lid. So, I machined that out and made an engrave-able plate to go in its place. Inside the case is the pistol, a fan-made Lyndono patch, and a "speed loader"; and of course, the receipt for the pistol signed by Wash himself, Alan Tudyck.
As with all my projects, part of the satisfaction is doing the work to get an uncommon prop. That, and I never display the replica with a good photo of the real thing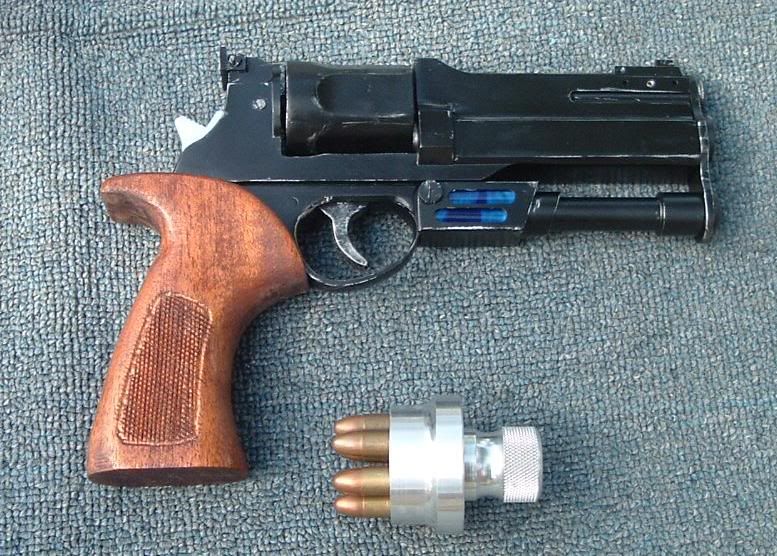 Remember that the patches were, but they weren't?
For whatever reason, the graphics people of the BDM Serenity modified the patches from the 1984 movie, "2010, The Year We Make Contact". So, the middle patches are correct; the two left patches are from "2010". The patch lower right is a fan made effort that got the colors off because of how it looked in some photographs, the top right is correct.