Weathered! Couldn't stand it, had to do it.
I used some steel wool and very fine sandpaper to wear away some of the finish. I tried as best I could to match the level of weathering in the big picture of Mal in the first volume of the Official Companion book. Can't recall the page number right off the top of my head.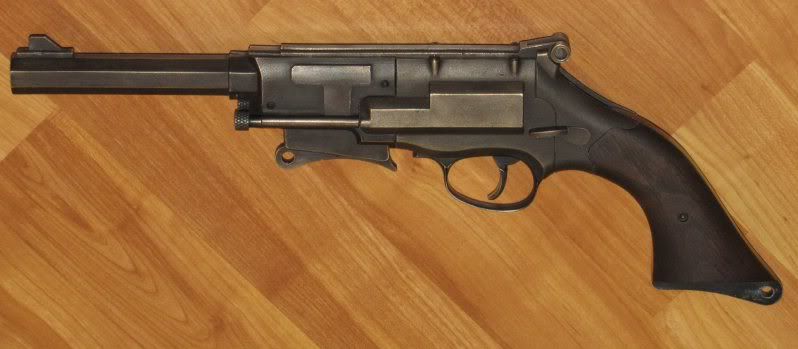 Here's the backstrap.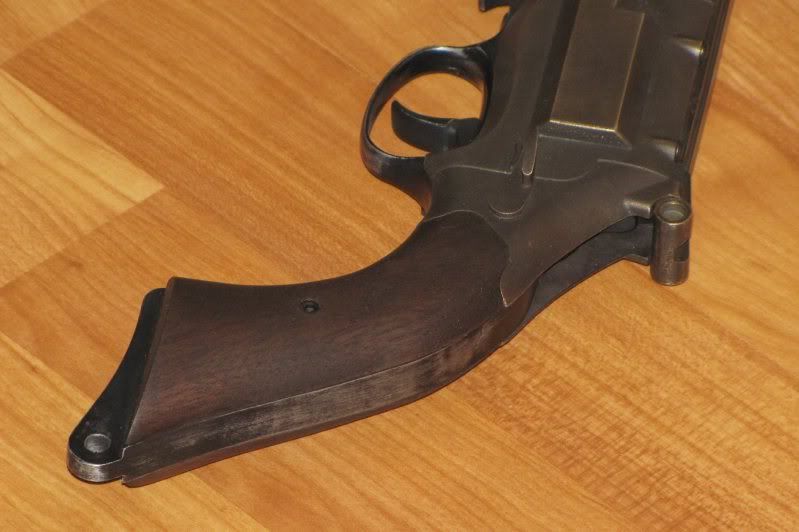 An obligatory before and after.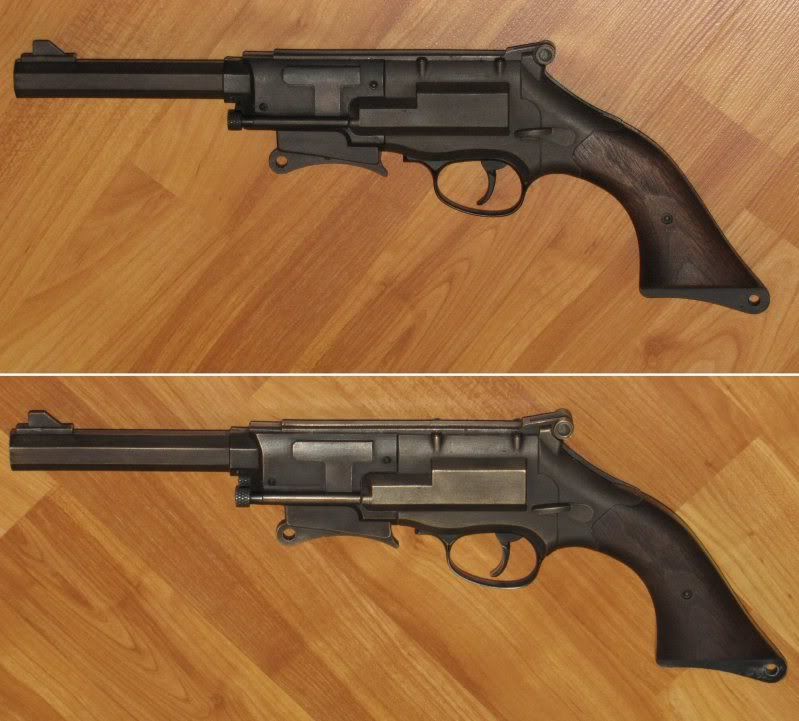 I'm really happy with the way the weathering came out. There are some subtleties the camera doesn't quite show, but it's a good representation of how the gun looks now.
Very pleased to have this piece in my collection!!