What's a bomber jacket without a corresponding helmet, right? Well fly into the danger zone!
I found a store in Jacksonville, FL (close by) who sells repro Chinese pilot helmets for use as motorcycle helmets... even though they are not DOT approved. They come in many colors: Green, black, white, and red. Well red is the cheapest so that's what I got.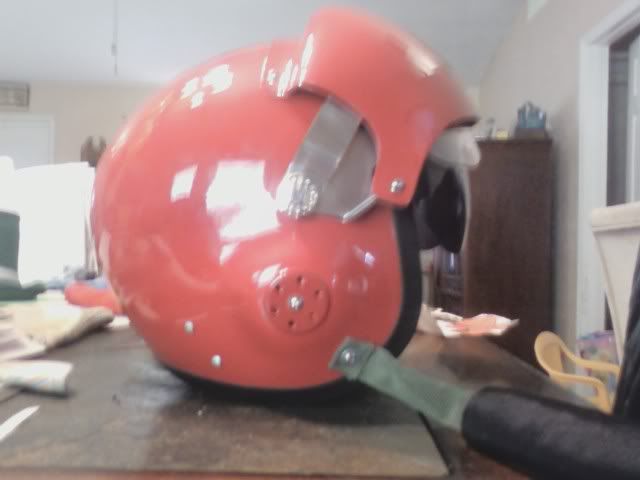 It comes with a great liner and 2 visors, clear and shaded. I plan to unscrew all the details so I can paint everything better (and not get paint on my visors). As an added bonus it comes in a box covered in Chinese lettering. Bonus prop!
My initial thought is to paint the helmet tan with a brown stripe ala the ground troops. Ideas?
Sorry about the glare, the helmet actually is quite shiny.